Pickaway County is located 30 miles south of Columbus, Ohio.  We're home to the county seat Circleville and eight incorporated villages.  With a population of over 58,000, Pickaway County is poised to grow upwards of 16,000 residents by the year 2030. The area has a rural charm and strong work ethic, yet all the comforts of being situated in a large metropolitan area.
Ease of transportation access, proximity to Ohio's state capital Columbus, reliable utilities, and an ample supply of water in the Teays Valley Aquifer make Pickaway County Ohio a prime place to do business. Pickaway's workforce is strengthened by Ohio Christian University (OCU), a four-year liberal arts institution, and Pickaway-Ross Career and Technical Center.
Manufacturing provides the largest amount of jobs in the county. Employers DuPont, Sofidel, PPG, Georgia-Pacific, and other manufacturers employ over 3,600 people, and ship $825M of goods across the globe annually.
Agriculture is an important component of the County's economy. 82% of the land in the county is in agricultural production. Pickaway County ranks 2nd in Ohio in the production of corn, 8th in the production of wheat, and 11th in the production of soybeans. The Delong Company and Cargill provide farm marketing and support services to local agricultural businesses.
Healthcare industry leader OhioHealth Berger Hospital has met the changing healthcare needs of the local community by expanding services to meet the needs of Pickaway's growing population.
Our robust retail industry includes large Amazon and Bath and Body Works work centers. Rural King, Kroger and Walmart offer goods and jobs for local residents. Our small business community offers a variety of products and services. Visitors make a point to exit State Route 23 at Circleville to enjoy an array of downtown shops and restaurants.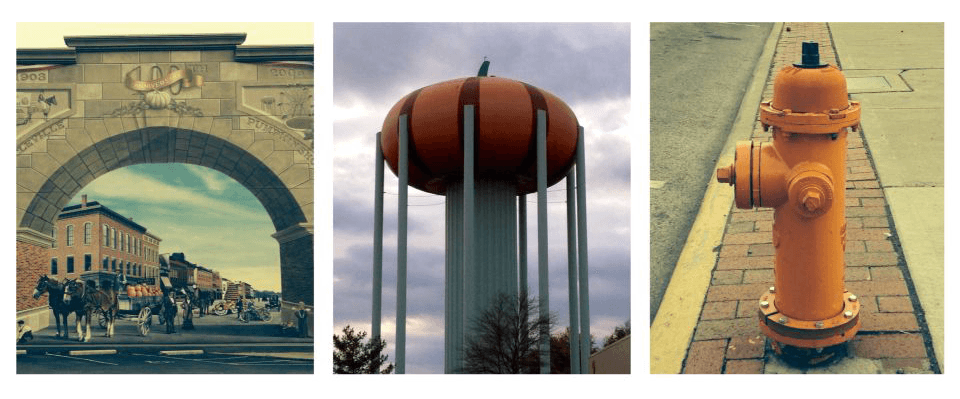 We are excited you're here!